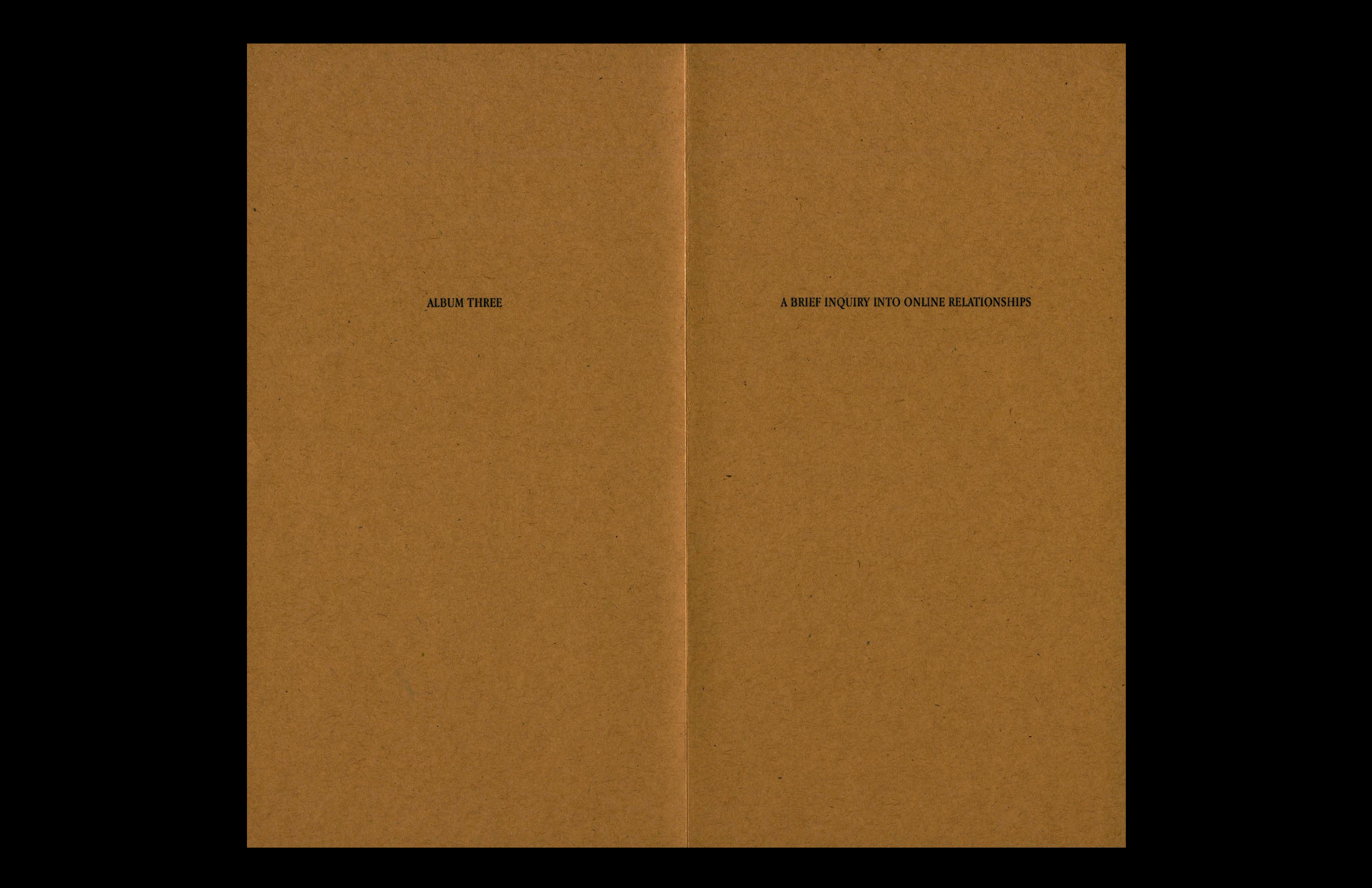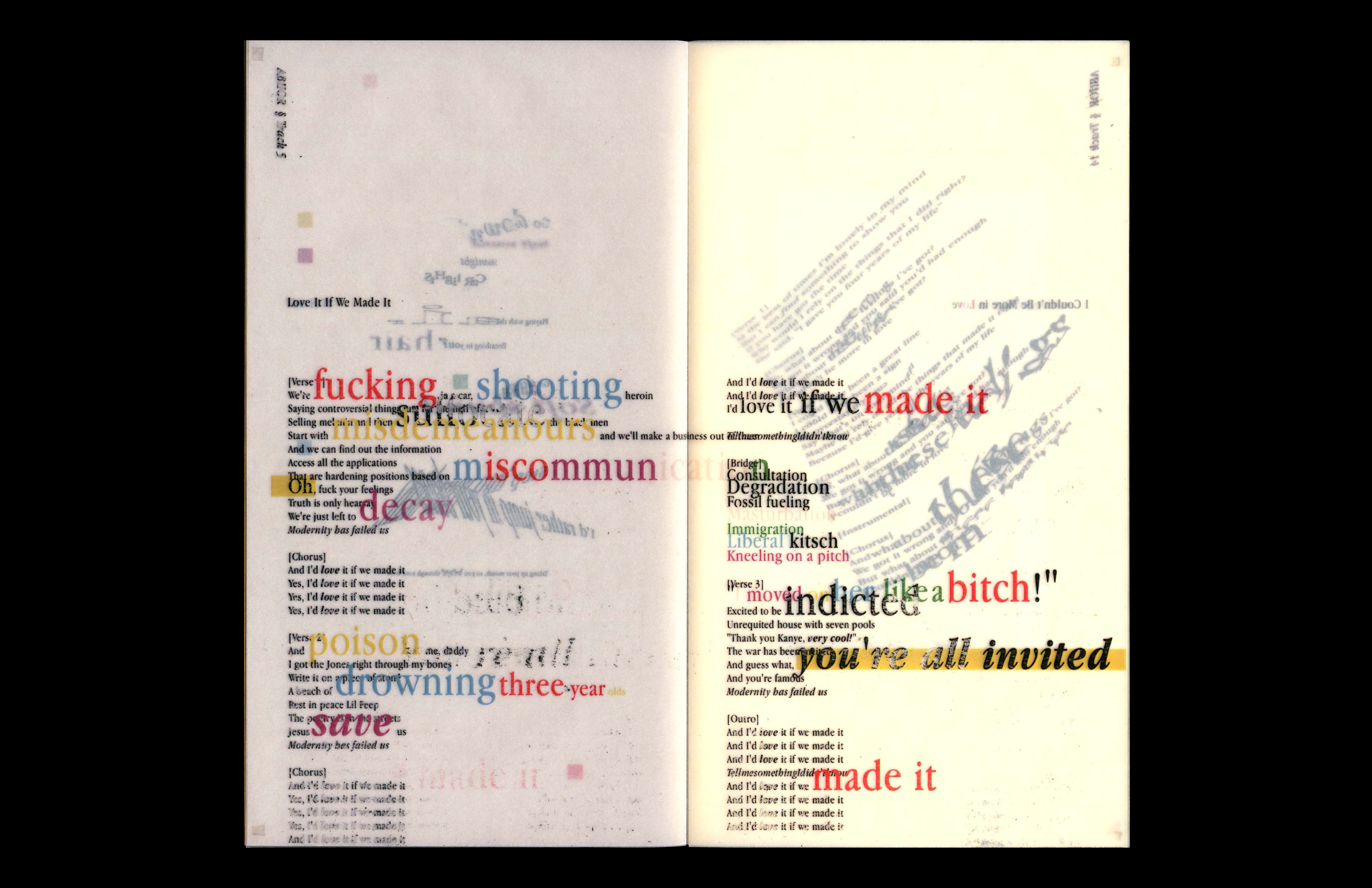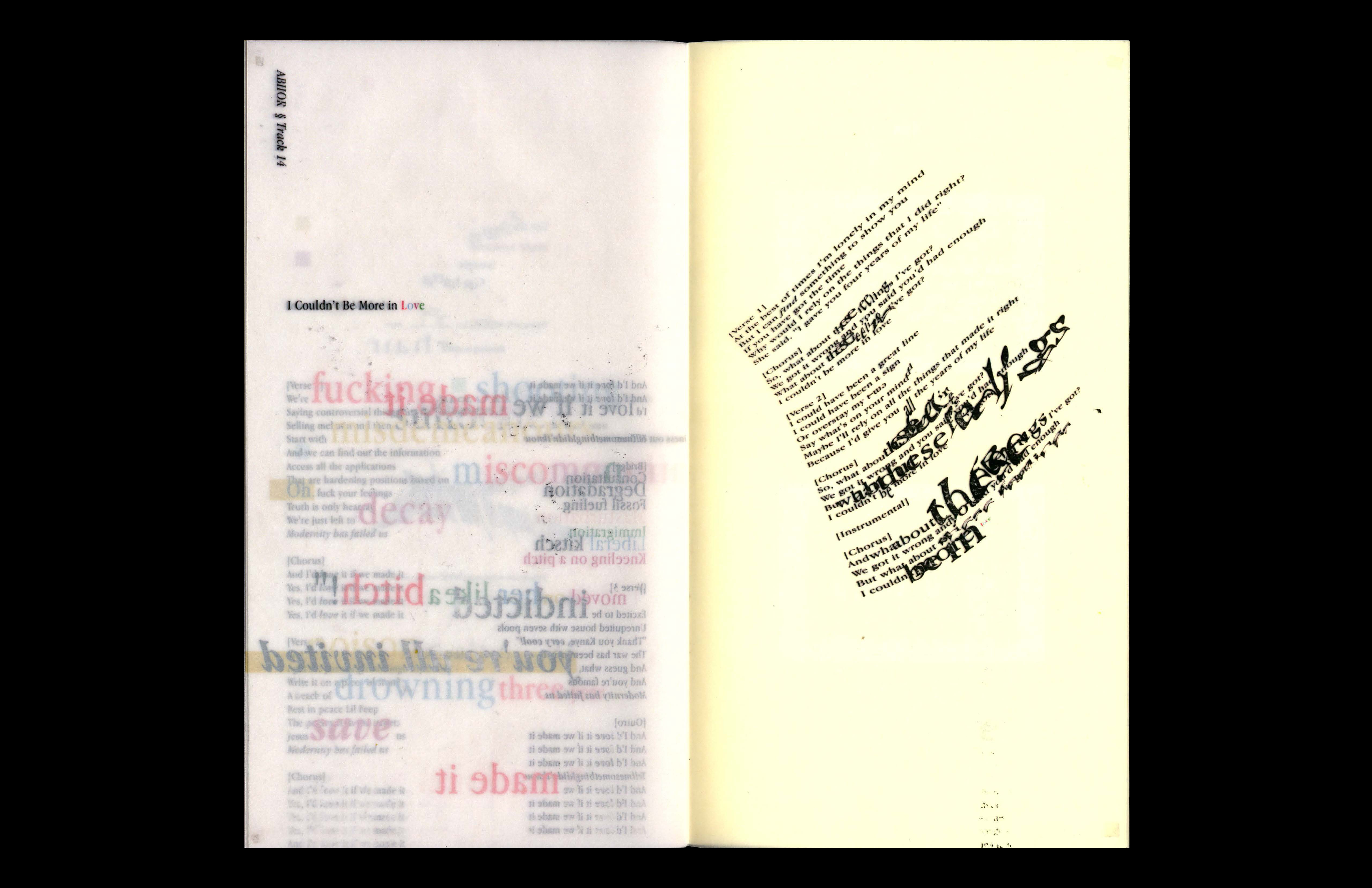 PURSUIT

Objective: To create a typeface and lyric book inspired by the

The 1975




Form: Book Design & Typeface Exploration

PURSUIT is a typographic exploration into the British bred band, The 1975.

For the lyric book, I chose a typeface to compliment the typeface I created, and focused on the relationship between the feeling & texture their lyrics/instrumentals evoke. The lyric book features 3 typographic lyric translations per each respective studio album - The 1975 (2013), ILIWYSFYASBYSUOI (2016), ABIIOR (2018).

Within my typeface exploration, I focused on the particular connect/disconnect the band's overall lyrics & aura voices to their listeners, and explored what this looked like tangibly and digitally.