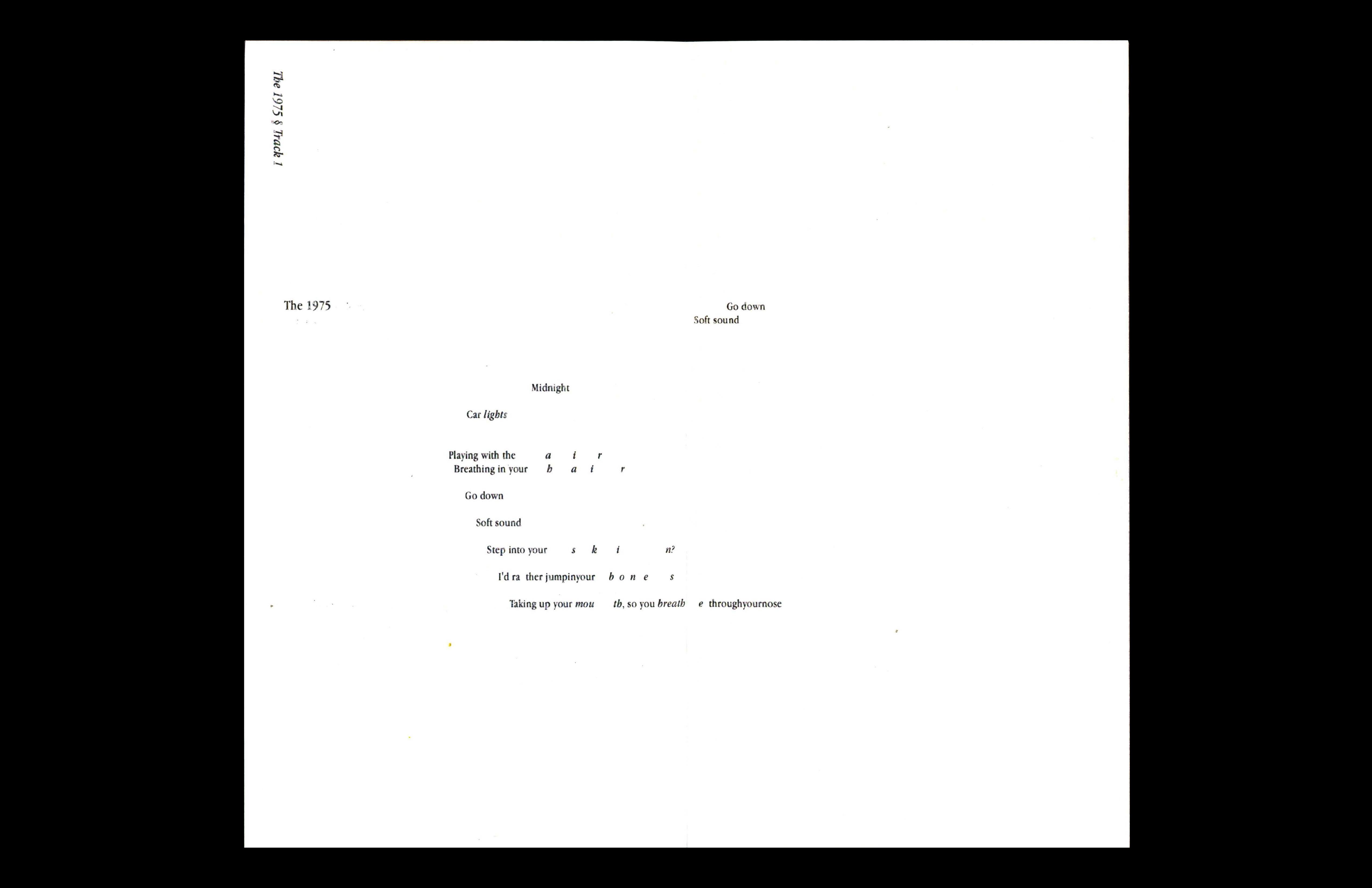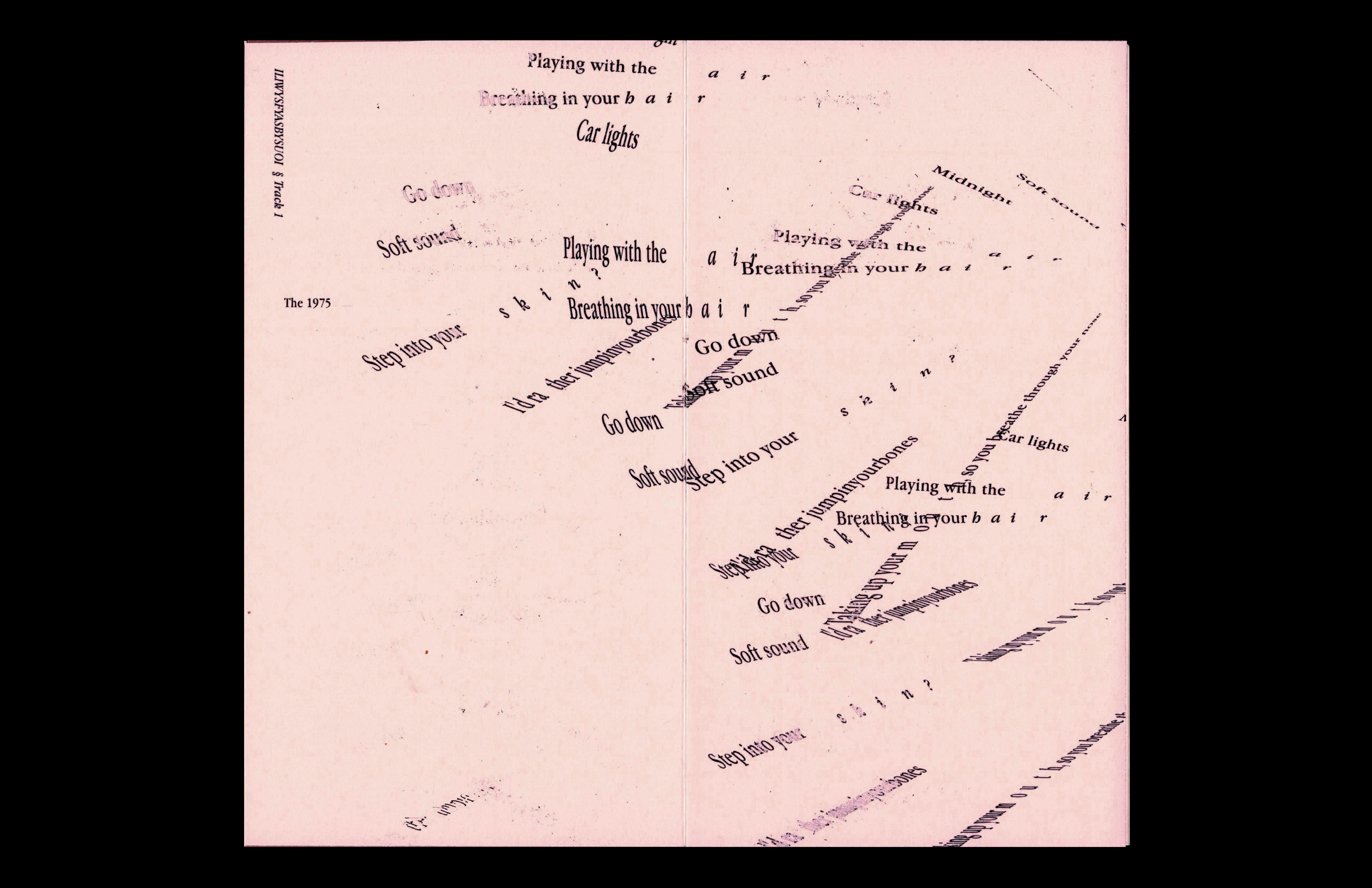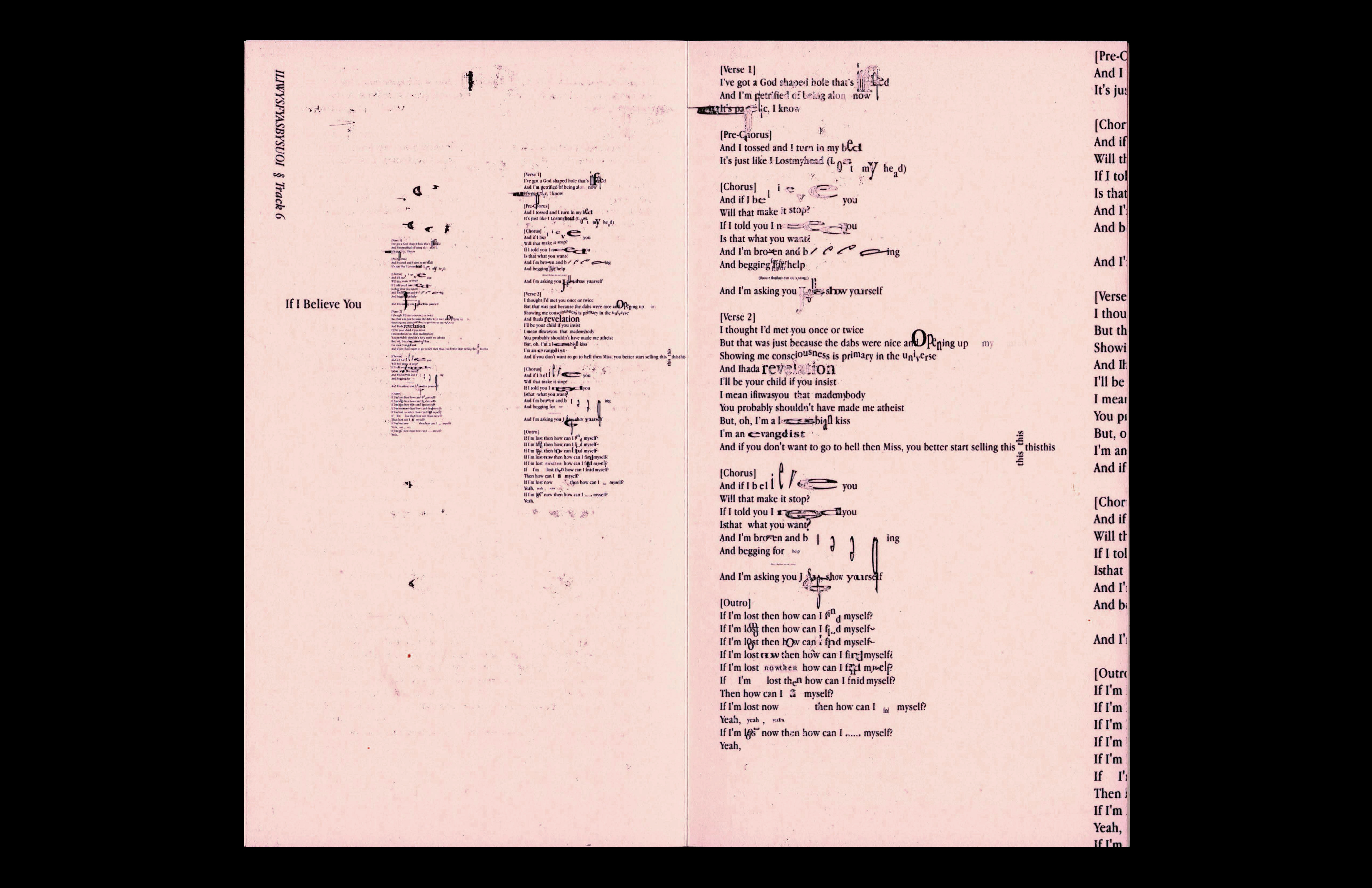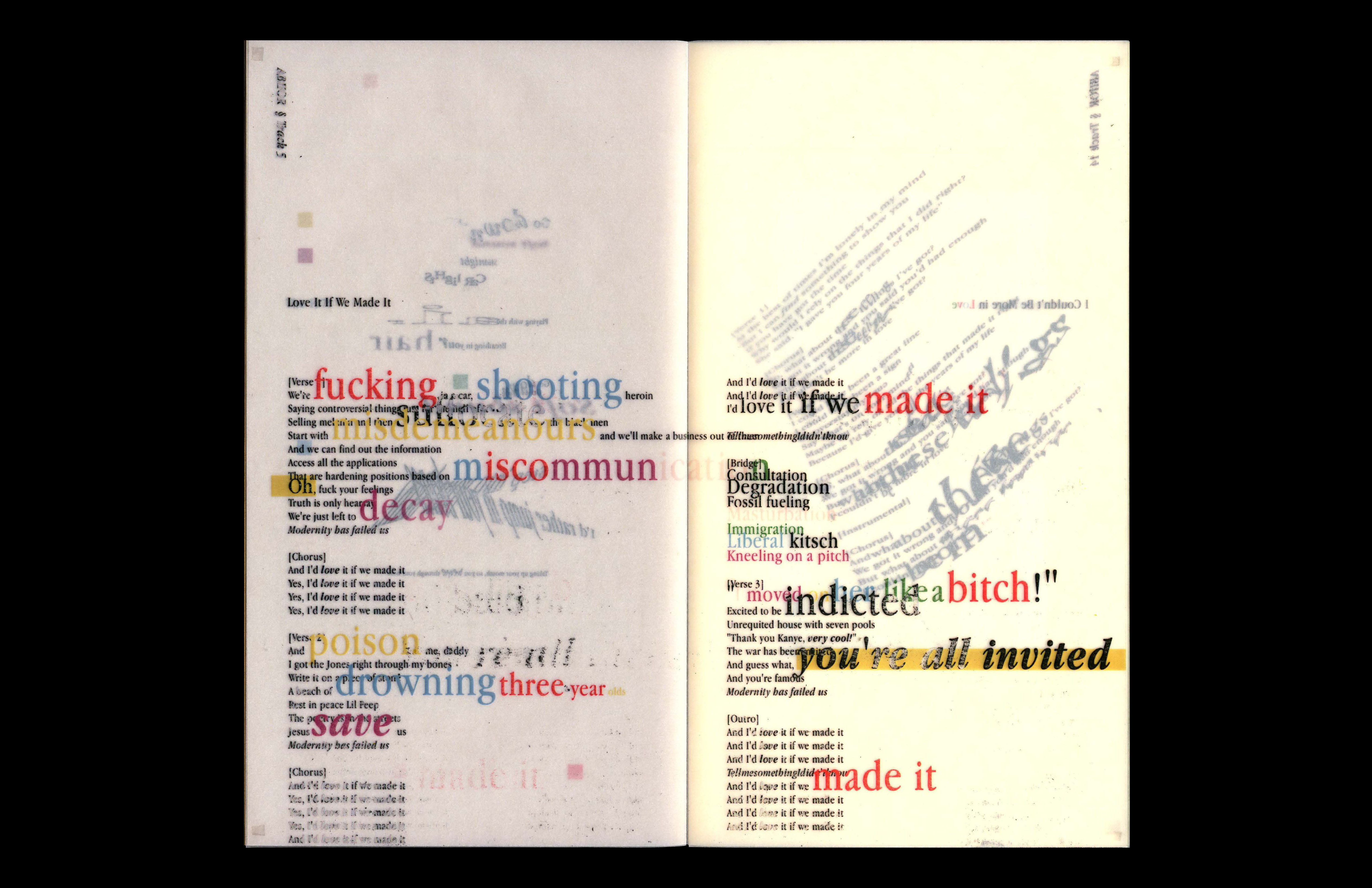 PURSUIT
2019


PURSUIT is a typographic exploration into the British bred band,
The 1975
. For the lyric book, I used Apple Garamond to compliment the typeface I created, and focused on the relationship between the feeling and texture their lyrics/instrumentals evoke. The lyric book features three typographic lyric translations per each respective studio album —
The 1975 (2013)
,
ILIWYSFYASBYSUOI (2016)
,
ABIIOR (2018)
.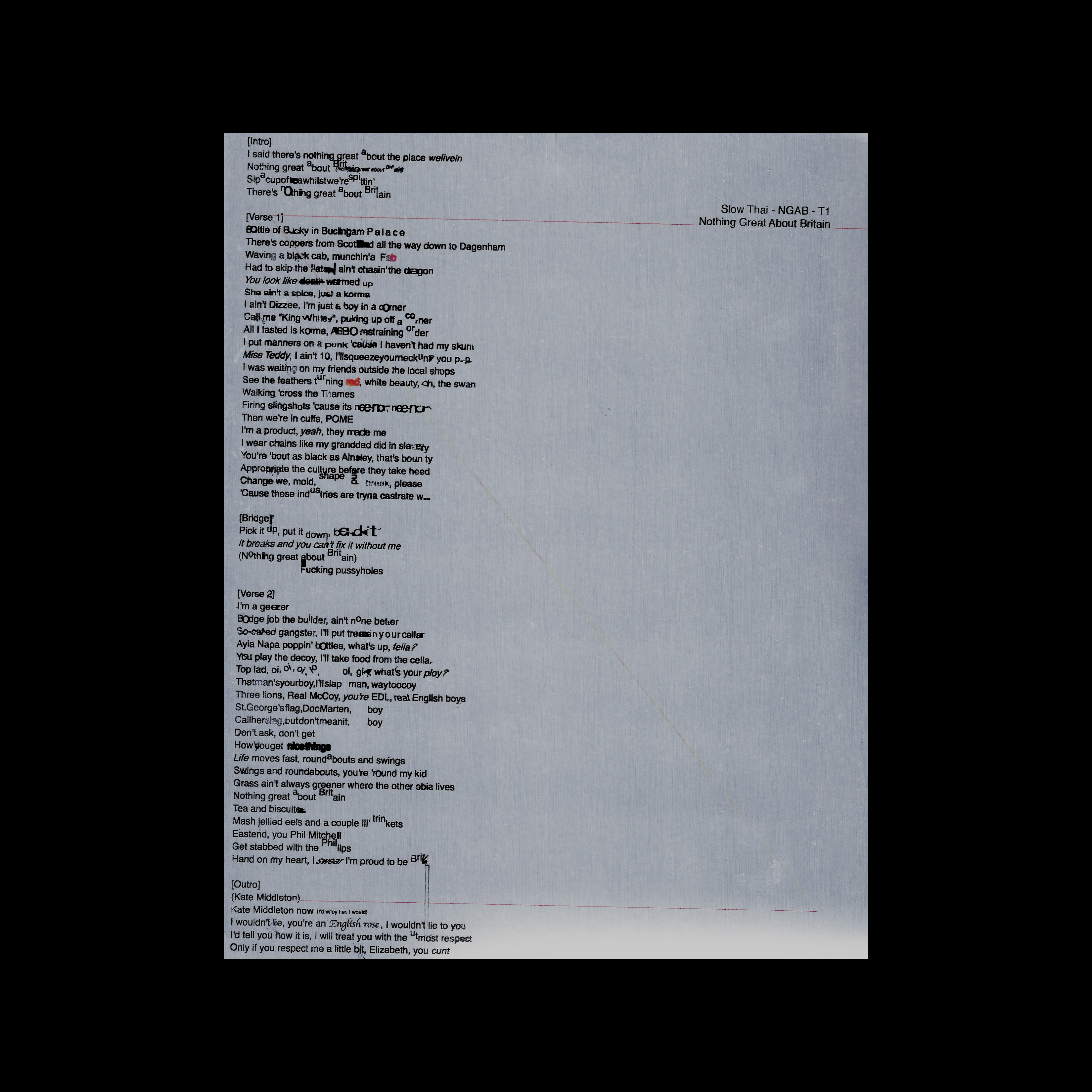 Lyric Sheets
2019 - Now


I've always visualized and wondered how each word or phrase of a song meshes, flows, and moves as a whole. This prompts me to look a little deeper into an artist's lyrics, intent, and melodies to go about expressing them accordingly.