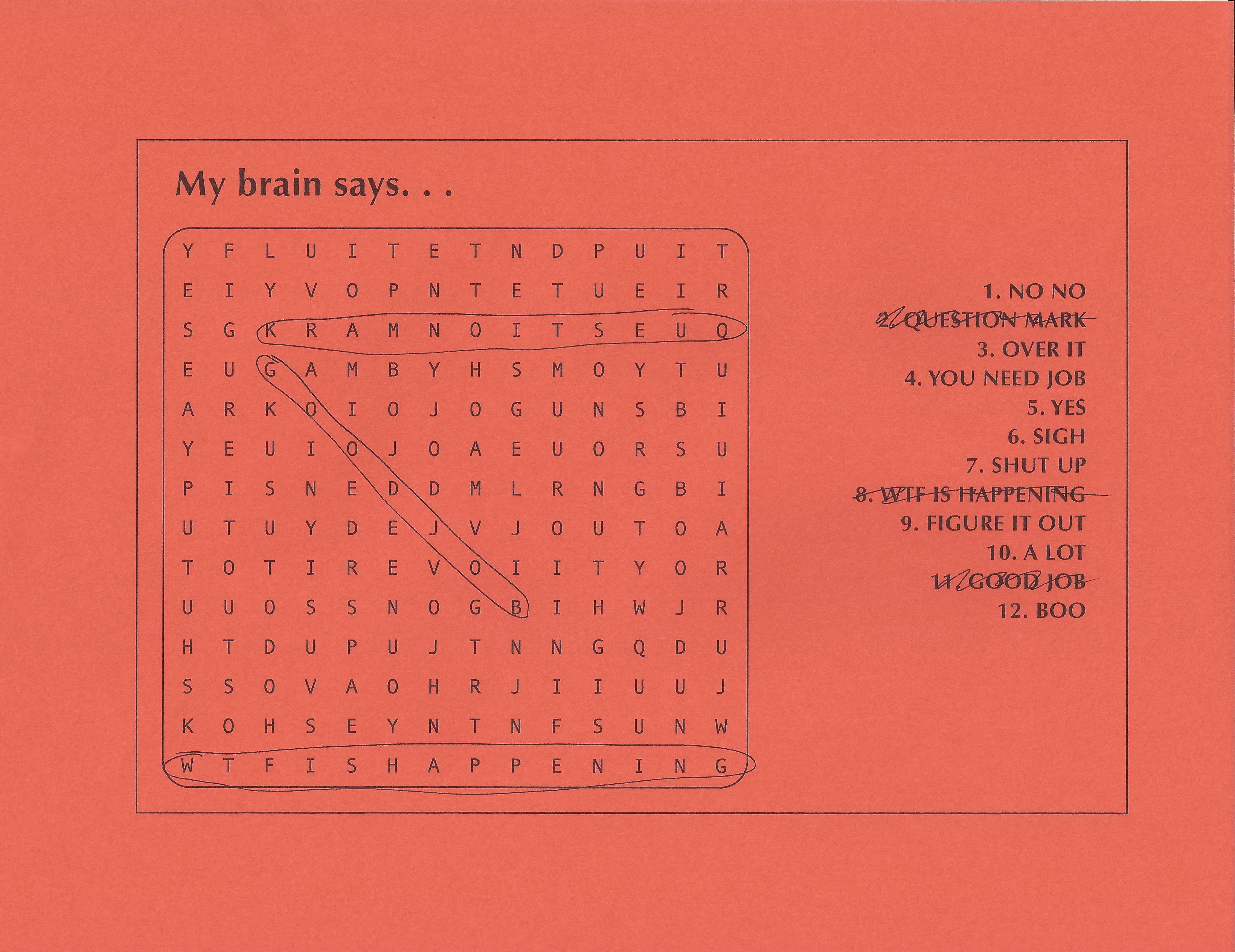 Expose

Objective: to explore the idea of the word(s); expose, overexpose and underexpose in the context of the present day

Form: Copywriting & Wordsearches

The current state of the world (summer 2020) has revealed many different avenues of thought for most of us, and can become overwhelming at times. After my friend provided the word 'expose' to me, I got to thinking about what that could possibly mean to society.

The given puzzle prompt popped into my head, and lead me to ask around and explore how to present these sincere responses in a lighthearted + engaging manner. Knowing a bit of what's on the minds of 12 individuals is kinda fun, but taking the time to find their responses may remind you that you're not the only one.

Creating a wordsearch is certainly not rocket science, but it provides a way to inform, de-stress and recollect oneself at any time :) click here for puzzle fun!