Accidents

Objective: To create an infographic journey

Form: Book Design & Copywriting
While in The New York Public Library, I stumbled across an array of New York Times indexes and picked one up. The index was dated 1919, and the first word of record I read was "Accidents."

Intrigued that this was a given category, I decided to create a step by step infographic journey. By using "accidents" as a starting point, I then dug deeper into one specific case listed. In the midst of breaking down this case, I wondered why there were so many blanks, and the many details we're missing from a small stain of history.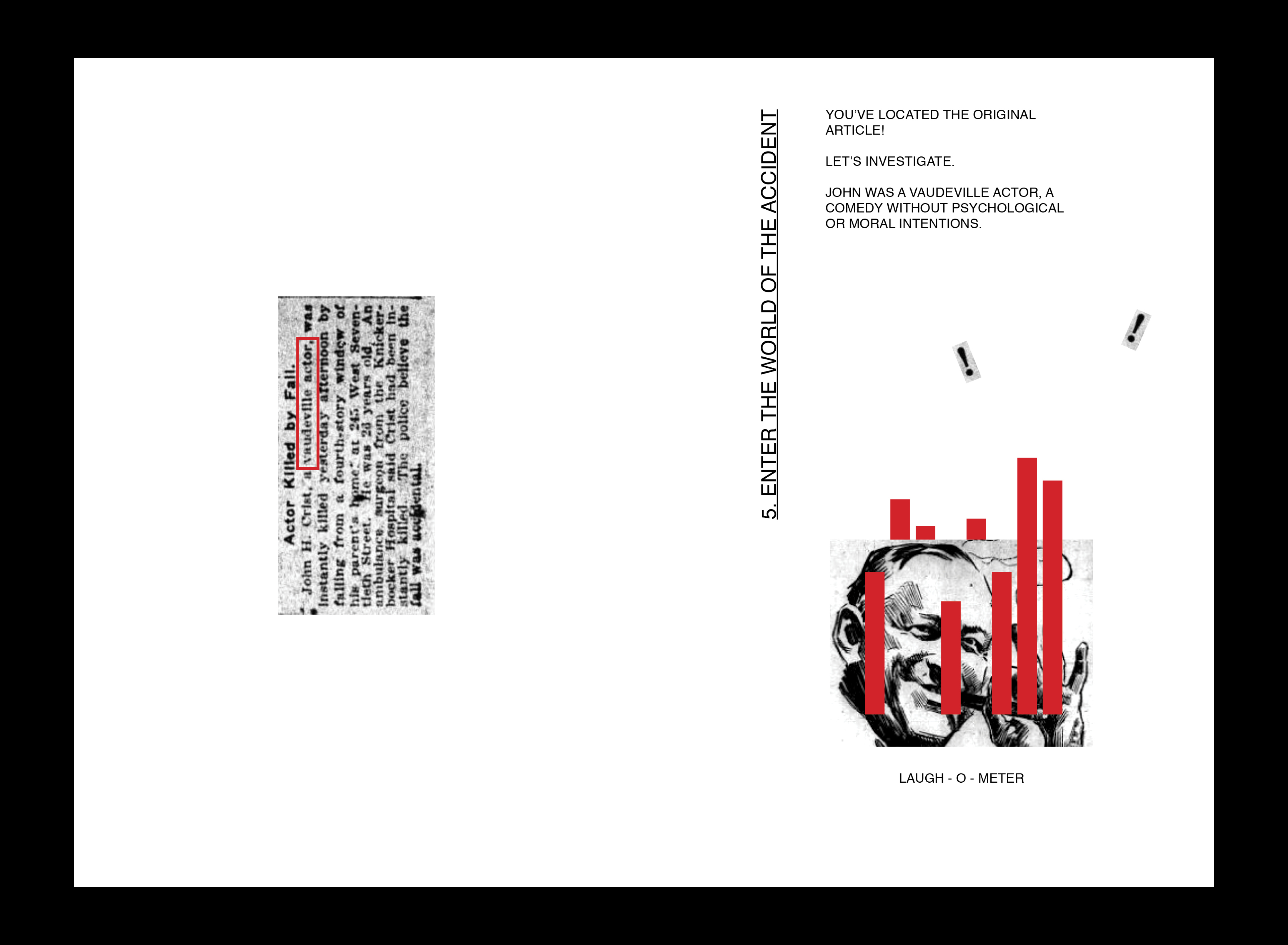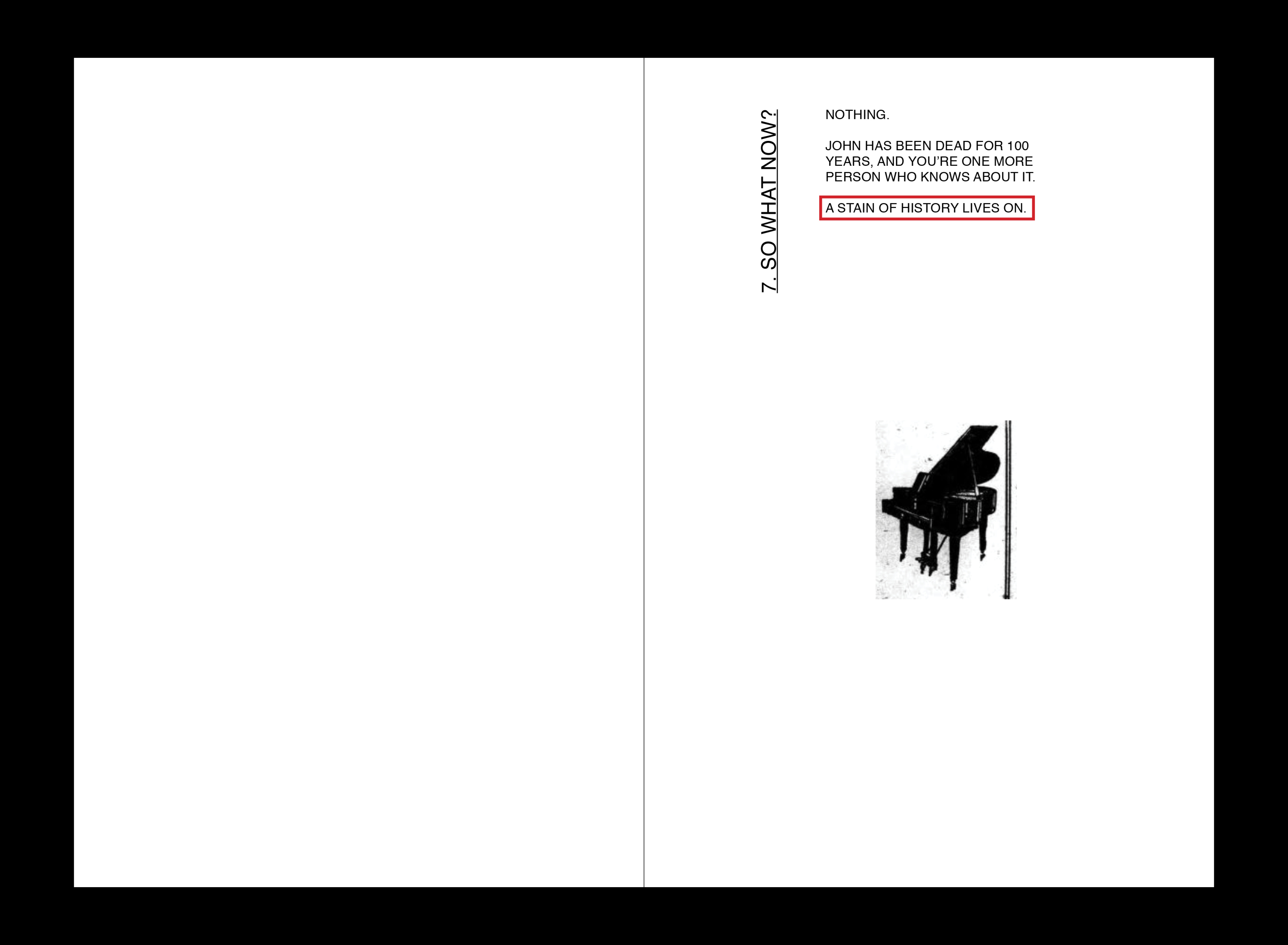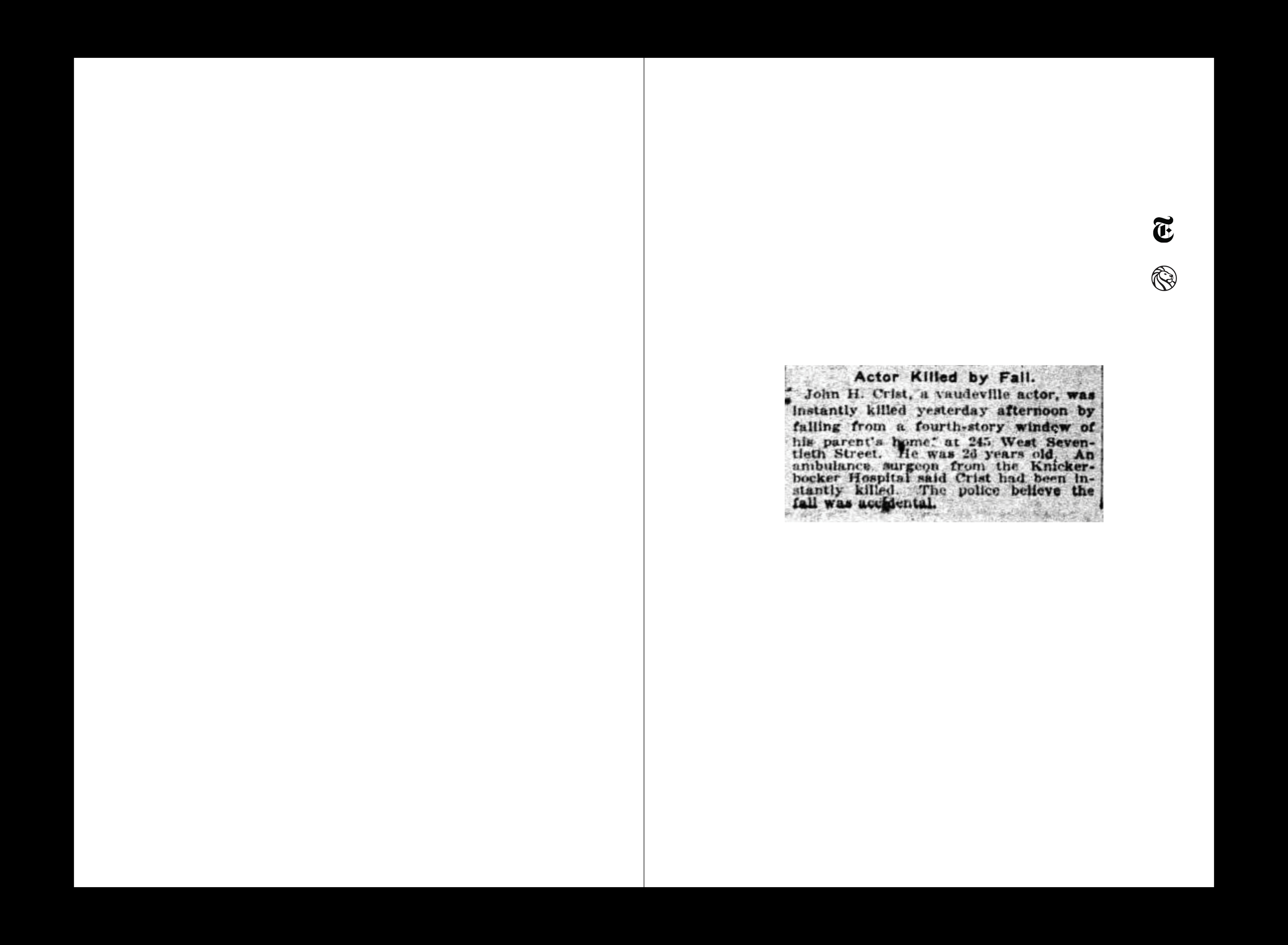 *All images used in the book are from NYT March 1919 Newspaper archives*